Welcome To Lampasas Veterinary Clinic! Your Lampasas Veterinarians
At Lampasas Veterinary Clinic, Dr. Rocky White and Dr. Beth White are our licensed veterinarians who take great pride in being able to serve residents who live in or near Lampasas. Being veterinarians in Lampasas means offering the best possible care to the animals in that area. Our ultimate goal is to provide you and your pets with the level of care you both deserve.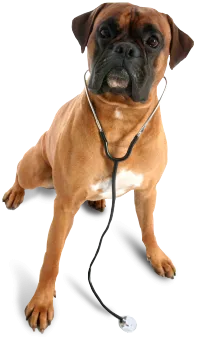 Full-Service Animal Hospital
As a full-service animal hospital, we offer a variety of services including spay and neuter surgery, care for injuries and illnesses, vaccinations, dental care, microchipping, laboratory testing, diagnostic testing, and more. Our facility is family-friendly with a calm, peaceful environment. We strive to provide the type of atmosphere where everyone feels welcome and comfortable. Your pets are members of your family. We will always go the extra mile to make sure they are treated accordingly. They aren't our patients, they are our family.
Preventive Care
We encourage our patients to maintain yearly check-ups so that we can monitor your animals' health and well-being. Wellness checks include yearly vaccinations, a thorough physical check-up, and a dental examination to ensure that your furry companions are healthy and thriving. During these preventive care visits, we encourage you to ask questions if you have concerns about your pets.
Schedule Your Pet's Appointment Today!
Lampasas Veterinary Clinic in Lampasas, Texas, is dedicated to serving our patients. Drs. Rocky and Beth White are always available to answer your questions and address any concerns you may have. We encourage you to visit our website. We offer a variety of resources for you to look through. We want you to be informed. Call 512-556-5533 to schedule an appointment, or visit us so our Lampasas veterinarians can get to know you and your pets. Our goal is to provide the best possible care for your pets and family members!